Welcome, beautiful soul!
I'm Talyaa Liera, your Twin Flame specialist
An Oracle of Destiny & Twin Flame Expert
I've been channeling professionally since 1999, channeling Michael, Seth, Polaris, and now Solara who includes all of those entities. I studied with Celtic shamans for a year in 1999 and I am a Usui Reiki Master. I combined the two and synthesized a unique healing energy method called Soul Connection™, and because of my 2015 near death experience I am able to foresee the futures of individuals and of humanity as a whole. 
In 2010 I met my Twin Flame, which led to the most intense, loving, dramatic, life-changing relationship I've ever experienced. Not long after we met I found out I had Stage 4 cancer, so we spent the next several years fighting for my life together.
I know first hand the intensity of Twin Flame love — from the incredible depth of love to the enormous challenges.
I am uniquely suited to bring to you the beauty and the reality of your Twin Flame relationship.
I am committed to serving Twin Flames all over the world to come together and unite in their shared Destiny.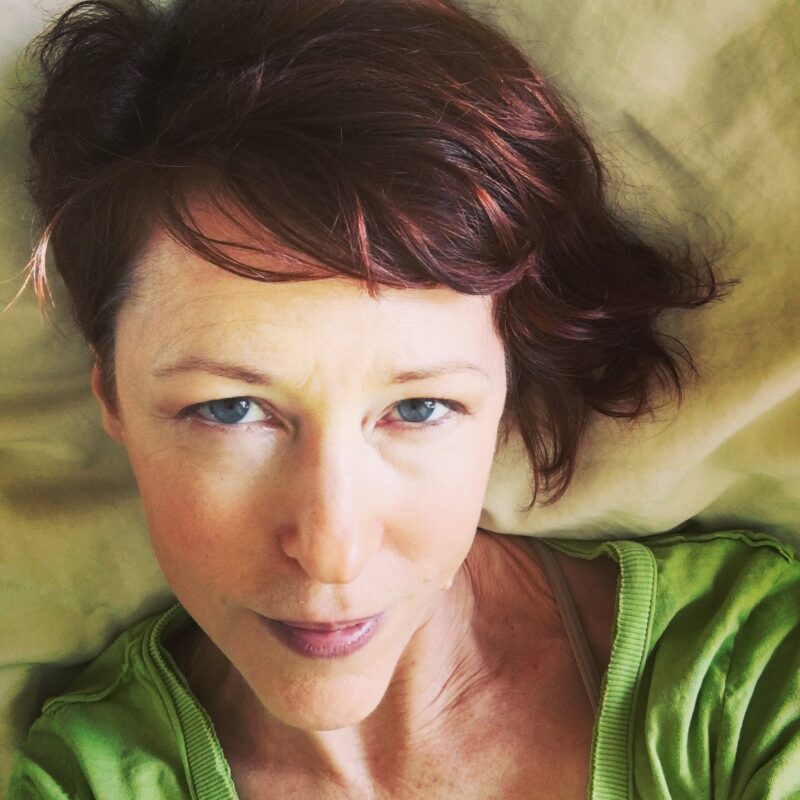 The Archetypal Role of Oracle
An Oracle is a seer of futures, possibilities, trajectories & energies — a visionary, an intermediary between the divine world and the earthly world. Dwelling in the space between spirit and Earth, the Oracle honors the consciousness within all things as well as the beauty within all of creation.
I feel blessed and honored to serve individuals and humanity with the gifts and abilities I have developed over my lifetime.
The Path That Led Me Here
Like each of ours, my path has taken many winding turns. Each turn was a step that led me to my destiny to help unite Twin Flames to live their shared purpose and destiny.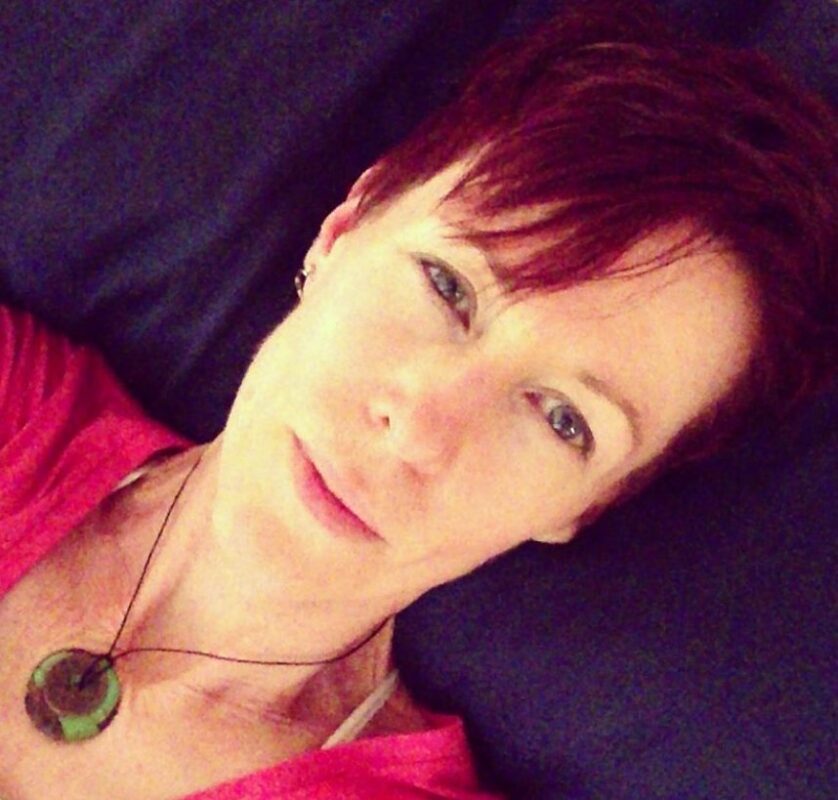 First Spiritual Awakening
When I was 17 my dad introduced me to spiritual concepts like reincarnation and soul choices, with books that included Dick Sutphen's Past Lives, Future Loves, Raymond Moody's Life After Life, and Chelsea Quinn Yarbro's Messages From Michael.
The books opened my eyes and mind to what I had already known deep down—that we humans are powerful creators of our experience, and that every action we take has meaning to the Universe.
And the books introduced me to the conceot of Twin Flames. I couldn't wait to meet mine…
From Seeker To Spiritual Teacher
20 years after my spiritual awakening, after living as humanly as possible while learning from my experiences, I went on a rampage of spiritual learning—what I call the "sponge stage" of spiritual growth. I read dozens of books, combed the Internet, became a Reiki Master, and studied Celtic Shamanism in a year-long apprenticeship.
My shamanism practice opened my ability to channel. I began channeling the Michael Entity in 1999 (and later Polaris in 2007), serving hundreds of clients from all over the world.
A near-death experience in 2015 expanded my intuitive and channeling abilities, and I now channel Solara, a collection of high-wisdom entities and spirit collectives.
Mother & Writer In The Media
I am an engaged and unconventional mother to my four children, and I wrote publicly about my experiences and perspective as a "natural parenting" mom.
Professional writing credits include Literary Mama, Babble, Work It, Mom! and Imperfect Parent.
I self-published the book Magical Goddess: A 28-Day Journey to Invoke Your Inner Wild Goddess and Reclaim a Juicy Life in 2014 (part of The Magical Goddess Journey).
I appeared on 20/20 in 2014, to speak about my experience as a non-custodial mother.
Meeting My Twin Flame
In 2010 I called my Twin Flame to me. We converged in Seattle WA and spent a blissful year together before Stage 4 cancer upended our lives abd intensified our relationship.
Nothing has changed me or my life more than living in relationship with my Twin Flame. I am nowhere near the same person now that I was before we met!
Thanks to the reflections of my Twin Flame mirror, I have been able to idenitfy and heal many of my past woundings, core issues, and traumas. I now stand as a confident, strong, capable woman who dwells in her heart and sees the exquisite beauty of all people.
Living With Death
I endured—and beat!—two terminal cancers.
In 2012 doctors told me I had months to live, which I never believed. Stage 4 metastatic melanoma devastated my life. However, with over 80,000+ freshly juiced 8 ounce jars, 5,000+ coffee enemas, self administered injections and IV's, hundreds of different kinds of supplements, herbs and treatments, off label use of pharma, tantra healings, and emotional processing, I survived.
Then in 2015 doctors found tumors in my spine and said I had weeks to live—I didn't believe the doctors that time either. Today I am cancer-free, thanks to thousands of grueling and traumatic hours of hard work, more than 180,000 pills, and the love and donations of countless friends and community.
Gift Of The Oracle
In 2015, in a near-death experience in the ER, I was reunited with my full gifts as an Oracle.
I see people's pasts and futures, and their soul's true natures. I feel Earth's creation, and I feel and see its future and the future of all its inhabitants. I stand still yet travel in time back to Earth's beginnings and far into the future.
I was returned to the physical realm in order to complete my work here on Earth — to help guide people to their soul's magnificence through helping unite Twin Flames to live their shared Destinies..
Twin Flame Specialist
Because of my 9 years in a supercharged, intense Twin Flame relationship, coupled with 20 years as a professional channel and shamanic pracitioner, I now bring to you all the wisdom I have gained PLUS my abilities as a channel.
This is how I can assist you:
Uncover your Soul Agreements with your Twin Flame
Show you why your Twin Flame acts the way they do
Teach you to support your Twin Flame to love you the way you yearn to be loved
Show you how to call your Twin Flame to you
Help you make sense of the challneges in your Twin Flame relationship
I am devoted to assisting Twin Flames all over the world to unite and live their shared destiny.
Life Experiences, Training & Mentoring
Wisdom Traditions
SHAMANISM
One-year apprenticeship in the Celtic Tuatha Dé Dannan tradition, with Alexandra and Jamie Murphy (Sandra Ingerman lineage through Geo Cameron)
Created, produced, and facilitated two shamanic workshops in Tucson AZ
Participated in numerous drumming circles
Taught shamanic practices to clients
Incorporated shamanic elements in Soul Connections Healing™ energy healing modality I created
TANTRA — Certified Tantra Educator  (C.T.E. through Source Tantra)
ISTA Level 1 & Level 2 Spiritual Sexual Shamanic Training by Baba Dez & ISTA facilitators (14 days)
Level 1 & Level 2 Tantra Teacher Training (Certified as a Tantra Educator) (22 days)
Assisted at Source Tantra Beginner Weekend Workshop
Attended PolyPalooza by KamalaDevi (4 days)
Participated in multiple pujas
MEDITATION
Vipassana Retreat, 10 days
Insight Meditation, attended weekly (Vancouver BC)
HERBOLOGY
Self Study, the Buhner Protocols, to eradicate and heal from personal Lyme, Mycoplasmas, amd Toxic Mold. Ongoing 1/2019-present, comprises 60+ herbs and 100+ quart jars of herbs + menstruum.
Healing Modalities
Developed, taught, and attuned others to Soul Connections Healing™, an energy healing modality
Channeling (professional channel since 1999)
Reiki (Usui Reiki Master, 1999)
Tantric & Yogic Chakra Activations through breath, sound, sacred spot healings
Past life regression
Pendulum
Divination
Scrying
Psychic surgery
EFT
Guided imagery
Essential oil therapy
Flower essences
MAP—Medical Assistance Program
Homeopathy
Magnified Healing certification
Pranic Healing
Rebirthing
Herbology
Crystal and gemstone therapy
Chakra healing
Color therapy
Hellerwork
Acupuncture
The Reconnection
Metabolic Typing
Hypnobirthing
Feng Shui
Access Consciousness Bars
Five Tibetan Rites
Integrated Energy Therapy
Change Modalities
The Paradox Cure
The Sedona Method
The Work (Byron Katie)
Avatar
Quantum Jumping
Dialoguing
Aspecting
Active Imagination
Holotropic Breathwork
Non-Violent Communication (NVC)
Time Line Therapy
Family Systems
Media, Women's Issues & Motherhood
MEDIA
TV Appearance — ABC 20/20, "With Parents Like These", on non-custodial motherhood
WOMAN'S ISSUES
Woman's wisdom circle — founded, created and led for one year
Sacred Sisterhood Power Pod — created and facilitated beta version of women's mastermind and accountability group
Article republished in two editions of Women's Realities, Women's Choices, a women's studies textbook ("Public Says Children Better Off When Unhappy Parents Divorce, and Single Moms Suck")
MOTHERHOOD
Wrote and published 1000+ articles on parenting
Columnist — unconventional motherhood (Literary Mama, Imperfect Parent, Work It, Mom!)
Read dozens of books on parenting (You Are Your Child's First Teacher, Raising Your Spirited Child, Seven Times the Sun, To a Different Drumbeat, Waldorf Parenting Handbook, Teaching as a Lively Art, Lifeways, Waldorf Education, etc)
Regularly drove long distances to procure raw milk, grass-fed meat, and organic produce
Wrote stories and a children's adventure novel to read to my four children
Knitted toys and sewed dolls for my children
Committed to years of "natural" parenting way of life—co-sleeping, babywearing, organic homemade foods
Professional Training, Writing & Editing
BUSINESS ORGANIZATIONS AND TRAINING
Certified Property Manager (CPM) training through Institute of Real Estate Management (IREM)
Member of IREM 5 years, attended monthly meetings
Toastmasters — one year
PROFESSIONAL WRITING & EDITING 
SUPER ECO — Senior Editor
LITERARY MAMA — columnist
BABBLE — staff writer
WORK IT, MOM! — columnist
IMPERFECT PARENT — columnist
CAUSECAST — staff writer
HUFFINGTON POST — writer
Creativity
PAINTING
Self taught
Created over three dozen acrylic goddess portraits, watercolors, and pastels
PRODUCTION
Created and produced multiple channeled audio guided meditations
MUSIC
Studied voice, piano, flute & clarinet
Sang in competitive madrigal choirs
Sang in select Seattle women's choir
Led Threshold Choir groups (sang to the dying and seriously ill)
Award for best vocal ensemble in city-wide Solo & Ensemble Festival
THEATER
Studied acting 5 years
Acted in many plays and musicals including several lead roles
Movement & Military Training
MOVEMENT TRAINING
Resistance training
Martial Arts—Oom Yung Doe (3 years)
Tai Chi (1 year)
Qi Gong
Yoga—Core Power Yoga and Hatha
Chi Running
Cycling
Horseback riding (8 years)
MILITARY TRAINING
US Army National Guard basic training
USANG advanced training as medic
More About Me
How do I pronounce my name?
Talyaa Liera = tah-LEE-ah Lee-AY-rah.
What kind of name is "Talyaa"?
An awesome one! I invented it. I changed my name from the name I was born with to Talyaa Liera in 2010.
To find my name I used a service called The Kabalarians that gave me a list of potential names that were balanced with my destiny.
Fun facts
I'm  a total sci-fi nerd, leaning towards Doctor Who and Battlestar Galactica. I'm a nerd about a LOT of things.
Once I jumped out of a New Zealand airplane at 15000 feet because I thought skydiving would help me with my fear of heights (nope).
I can hear the voice of any being on the planet. This includes everyday items like staplers and electrical cords. Everything has a consciousness!
I had two brain surgeries in 2015. Because of the space left in my left frontal lobe from one of the surgeries, I have a dimensional portal in my brain just behind my left eye. Maybe if you look closely you can see it..
You Are Magnificent
You were born to be unique and magnificent. You are here to make a difference. 
When you unite with your Twin Flame, your destiny becomes supercharged. Together you have a shared purpose that goes beyond your imagining.
I will assist you to connect with the energy — if not the actual person — of your Twin Flame. You deserve to feel the unconditional, magical love your Twin Flame has for you in every moment.
I will show you the astonishing magnificence of your soul and assist you to connect with the most incredible love available on the planet — your Twin Flame.
Burning Questions? Drop Me A Line!