The Oracle's Path
Magic, Nobility, Purpose — Live a Life Rich With Meaning, Belonging, and Destiny
The Essence of The Oracle's Path
Your life's meaning began before you were born…
The Oracle's Path is a mystical path that guides us to our Destiny. We step onto this path before we are born and remain on our entire lives. It connects us to the tapestry of humanity, gives meaning and significance to the events of our lives, and puts events into a greater context. Among many gifts this path offers, is a deep understanding of your Essence.
The Oracle's Path invites you to uncover your destiny and find your belonging within a world of chaos and uncertainty. When traveling the Oracle's Path, your life becomes meaningful and rich. You can discover support from helpful unseen forces that you never knew existed, but have been waiting for you all your life! You feel guided and supported, unlike ever before, to make better life choices — to ultimately live a better life.
When you choose to travel The Oracle's Path, you begin to receive divine knowledge and wisdom that makes your life easier. You have greater inner peace as you walk in harmony with your spirit guides and allies, and your life begins to finally make sense.
Feel found instead of lost. Feel connected instead of alone in a vast sea of humanity. Feel powerful and capable instead of insignificant and small. Feel that you finally have what you need to create the life that you want. Have the faith and trust you need to know that you are a contribution to humanity.
The Eight Elements of the Oracle's Path
Understand Your Destiny — understand the forces that shape your personal destiny and how to unleash the energies that support your life's fullest expression
Connect With Self Guidance — cultivate body awareness, perform dream work, and engage your intuition
Connect With Unseen Allies — learn how to create sacred space and connect with nature and animal spirits
Understand and Experience Interconnection With Nature — perform a moon ritual, create an altar from natural objects, and learn about animal communication
Understand and Experience Human Interconnection — learn about and experience morphogenic fields, ubuntu, and the global maharishi effect
Love & Honor Your Body — understand the cost of negative self talk, and learn ways honor your body through breath practices and a pleasure ritual
Bless Others — understand the energetic effects of blessing, and ways to bestow this important gift upon others in your world
Bless Self — learn what happens when you bless yourself, and perform a life-altering heart zap ritual
Bless World — understand true gratitude, learn to act from nobility, and radiate your blessings out to the world
Discover Your True Self
Understand the magnificence of YOU with a personalized reading that covers 23 different Soul & Personality Traits!
Live Your Destiny
Discover YOUR unique place in the world and what you are meant to do! Finally know why you are here and where you fit in the world.
Consult the Spirits
Get perspective & wisdom from Solara, Talyaa's spirit teacher. Get clarity and direction on almost any subject.
A Call for Oracles and Seers to Come Forth 
Why are you here? Where and how do you belong? What is the purpose of your life? How does your life connect to the lives of others on the planet?
As an ORACLE OF DESTINY, I use the gift of my unique lineage that spans millennia to answer these big life questions through my Life Destiny Readings.
Throughout human history, people consulted Oracles and Seers to aid them with life's persistent questions. Modern life has now become increasingly difficult and complicated, and we require help from other realms and dimensions. New types of Oracles and Seers are now awakening to their gifts. Humanity will once again benefit from those who span dimensions to assist people with life's questions.
Modern Oracles and Seers still often live in secret, or do not yet believe in their gift or how to employ it. I hereby call forth all those who are here to assist humanity as Oracle or Seer!
Often, Oracles and Seers receive their gifts through times of stress or illness. Before being besieged by two terminal cancers and several debilitating conditions, I was a professional channel. Then, during a near death experience, I was given the choice to leave this life or stay and live my Destiny. I chose to stay.
In my life-or-death choice, I reunited with my past lineage as an ORACLE. My lineage had been brutally halted in the 13th century. Now I have access to the power of my entire maternal lineage of Oracles, and I can fulfill my Destiny — to powerfully give people the knowledge they need to live their Destiny.
Why I Use
The Name ORACLE
ORACLE is a role I inhabit. It is an archetype — a universal prototype — for ideas shared among cultures, often through stories and mythology.
Archetypes Carry Great Power
The archetype of ORACLE  has been in human culture for thousands of years, and has accumulated millennia worth of energetic contribution from millions of people. When we connect with the role of an archetype, we avail ourselves of the power imbued within it.
In addition, Archetypes create an energetic expectation. When you encounter people in the archetypal role of ORACLE, you have certain expectations about what they may do or say. Your expectations add energy to the role and helps make it stronger and more effective.
Archetypal Roles Help Get Ourselves & Egos Out of the Way
When I focus and connect with the energy of an archetypal role, I more easily get myself "out of the way" so I can act and think from its vast perspective instead of from my more limited personality-perspective of Talyaa. I get my ego out of the way, and more easily step into something greater than I could possibly do on my own.
Also, I can more effectively reach many people to broadcast my message. I serve Destiny and ultimately serve the world more effectively as ORACLE.
Q

uickly Uncover & Live Your Destiny
EVERYONE is special. I am here in part to help you uncover and claim your specialness, your extraordinariness. To be extraordinary, you must own your Destiny. Owning your role in humanity's tapestry helps you more quickly uncover and live your Destiny.
Talyaa Liera, Oracle 
The archetypal role of ORACLE is a seer of futures, possibilities, trajectories & energies — a visionary, an intermediary between the divine world and the earthly world. Dwelling in the space between spirit and Earth, the ORACLE honors the consciousness within all things as well as the beauty within all of creation.
I feel blessed and honored to serve individuals and humanity with the gifts and abilities I have developed over my lifetime.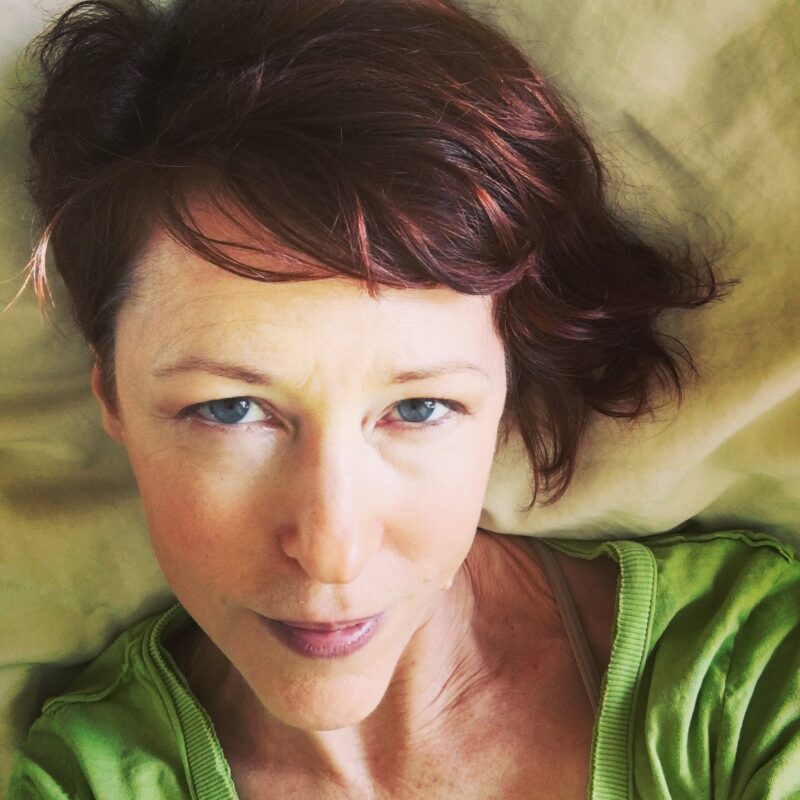 Next Steps on the Oracle's Path
Read on topics such as the future of humanity,  the nature of the soul,  the sacred feminine, and the nature of energy.
On the Oracle's Path you will learn how to connect with your spirit guides, how to improve your relationships, and how to honor your amazing body.
Choose Your Session
Get expert assistance to help you navigate the bumps and roadblocks along the Oracle's Path.
Start with a Soul Discovery Reading and  get detailed insight on who you are.
Or go right for the Soul Breakthrough Experience and embark on the deepest 9-week journey of your life!
Walk the Oracle's Path
The Oracle's Path is a mystical path that guides us to our Destiny. We step onto this path before we are born and remain on our entire lives. It connects us to the tapestry of humanity, gives meaning and significance to the events of our lives, and puts events into a greater context. Among many gifts this path offers, is a deep understanding of your Essence.
Unlock a deep understanding of YOU with one-of-a-kind insight and understanding! This unique personalized reading is a detailed breakdown of 23 areas of your soul and personality.
More Details
1. 2000-3000 Personalized Reading contains a complete outline of your soul and personality in 23 distinct Soul & Personalty traits. 
Your reading contains specifics for each trait on how it shows up in your life: how it affects your life; what it feels like to you; how it has manifested for you in the past; how it is likely to show up for you in the future; and how other people view and respond to you based on it.
This is NOT a template, but is unique to you. No two people's Soul Discovery Reading is the same. As ORACLE, I see your soul's master plan and give you a one-of-a kind channeled narrative.
2. 6000 word Explanation Guide that explains what each of the 23 different Soul & Personality Traits means. In addition to your personalized reading, I send you a 6000-word Explanation Guide (PDF) that I weave together for you from my 14,000+ Word master guide. This Guide explains the archetypal overview of each of your channeled Soul & Personalty Traits. So not only do you receive a channeled reading on how each of your traits shows up for you personally, but you will also receive this explanation of what the traits are and how they work together. 
EIGHT weeks of Intuitive Soul Coaching, which gives you eight times the effectiveness PLUS eight times the fun! (Yes, there will be fun)
More Details
FEEL INTIMATE & WISE SUPPORT FROM YOUR SOUL FRIEND, THE ONE WHO SEES THE TRUE YOU
I walk with you as your guide, your champion, and your anam cara — your soul friend. I see the True You, even if you have forgotten who that is. Together we seek your personal truth and illuminate it.
ALIGN WITH YOUR BODY, MIND AND SPIRIT FOR A LIFE OF GREATER EASE, POWER AND FREEDOM
When your life is aligned in body, mind, and spirit, living your destiny becomes almost effortless.
Intuitive Soul Coaching approaches change in three main areas: BODY, MIND and SPIRIT.
EIGHT WEEKS TO GET YOU READY TO LIVE YOUR BEST LIFE
Each weekly session builds on the one before, adding up to EIGHT TIMES the power in what you can change. Imagine having an Oracle walk beside you for 8 weeks as you are gently yet powerfully guided to create the life you are meant to live!
Come home to yourself! I assembled a complete 9-week co-created breakthrough experience that combines and synergizes my best offerings to give you an effective, long-lasting, and meaningful path to change yourself and your life.
More Details
Commit to your Breakthrough!
The biggest gift you can give yourself is the gift of YOU — unlocking your magnificence so you can live the life you want.
What is stopping you from honoring the most important person in your life — you — by committing now to breaking through to your soul's plan? How much longer will you put up with a life of difficulty, pain, and blockages?
When you choose YOU, you open doors to living the life you dream about. You finally know you are on  the path to coming home to yourself, the place you always belonged.
Burning Questions? Drop Me A Line!